When entering the world of healthcare finding the perfect specialist for your well-being can often be an overwhelming journey.
But don't worry, there is a solution!
In the bustling life of the city of Delhi, where healthcare professionals are around, Dr. Ashish Saini, has emerged as a shining star, gaining much recognition as the finest and the best urologist and sexologist in Delhi.
His exceptional qualities, compassion towards patients, and commitment to healthcare advancement have boosted his reputation as a medical luminary in the field of medical science.
Looking for the best urologist in Delhi?
Look no further, as we bring to you Dr. Ashish Saini, the Senior Urologist at AIIMS, New Delhi, whose reputation is not merely a product of his impressive qualifications, but evidence of his unrelenting dedication towards his patients.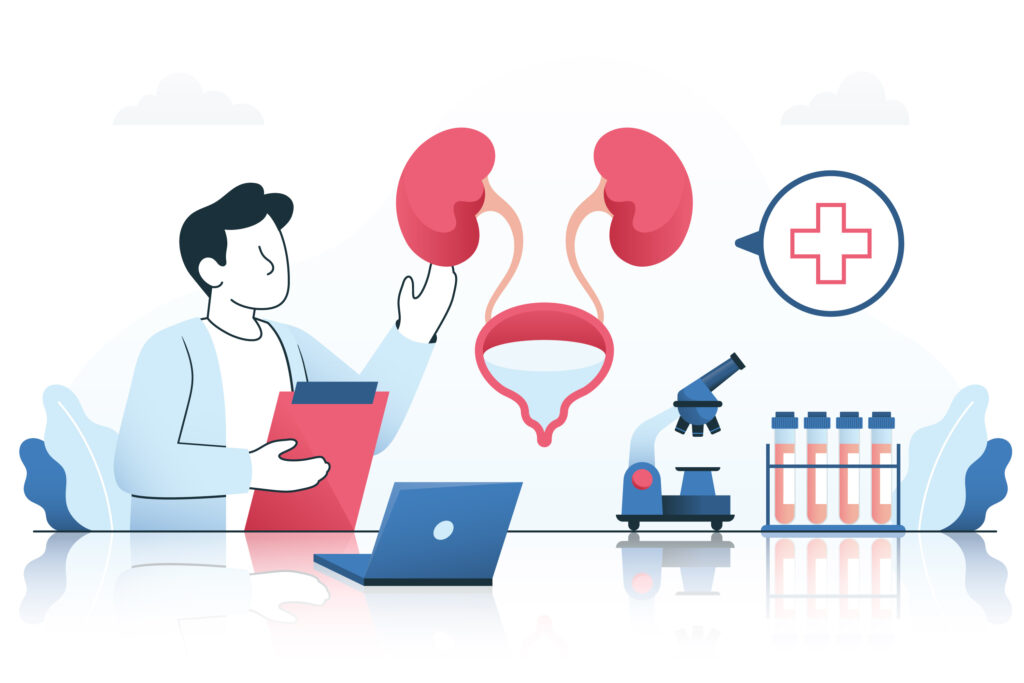 A stellar track record in Urology!
Dr. Ashish Saini is not only an expert in the realm of urology, but also has expertise in the area of sexual wellness.
This dual proficiency makes him a rare find in the medical community, offering his patients a comprehensive solution for their concerns.
When it comes to his achievements, it is something he has worked very hard for!
Dr. Saini has done his MBBS from India's prominent medical college – King George Medical College (KCMG), Lucknow. Post his MBBS; he completed his M. Ch in Urology with a Gold Medal from India's No. 1 Medical College – All India Medical Sciences (AIIMS), New Delhi.
With a successful completion of 15000+ Urology and Sexology surgeries, Dr. Ashish Saini has patients from all over the country and globally. His vast experience and expertise in his field make him the best urologist and andrologist in Delhi.
Dr. Ashish Saini is known for his unparalleled expertise:
His journey towards becoming the best urologist in Delhi is marked by rigorous training, education, and a thirst for knowledge that knows no bounds. With many years of experience, Dr. Saini has honed his skills in delivering exceptional patient care.
His proficiency is visible in all the successful surgeries and treatments he has conducted, earning the trust of both his patients and peers alike.
Cutting Edge Technology: Another step towards becoming the best urologist and sexologist in Delhi:
As a trailblazer in his field, Dr. Saini continuously seeks innovative solutions to make his patients feel comfortable and give them the best solution possible. This makes him a one-of-a-kind healthcare professional.
He is known for adopting cutting-edge technologies to bring about effective results. His commitment to his work can be seen in the minimally invasive surgeries and advanced therapy methods used by him to provide the best possible outcomes to his patients.
That's something to look forward to, isn't it?
His methods of using cutting-edge treatment techniques in urology and andrology marks his position as the best urologist in Delhi and a leader in the medical community.
Holistic Patient-Centric Care:
There is always something that sets the best people out of the crowd. Well, there is something that sets Dr. Saini apart too from his peers.
His holistic approach towards healthcare and his patients.
Recognizing that urological and sexual health conditions mostly intertwine with psychological and emotional aspects, he seamlessly integrates his role as the best urologist and sexologist in Delhi.
He makes sure that his patients receive a well-rounded care experience, addressing not just their physical manifestations of the issue they are facing, but also the psychological and emotional aspect of their well-being.
Empathy is his second name that makes him one of the best urologists in Delhi:
What truly endears Dr. Saini to his patients is his innate capability for empathy. He understands his patients in a way no one can.
Placing the patients at the heart of his practice, he always makes time to listen, comprehend, and address their concerns in the best way possible. His patients always laud his capability to create an atmosphere of understanding, comfort, and open conversations about the most intimate health matters.
He has a whole lot of compassion towards his patients, which instills in his patients a feeling of trust and confidence. He ensures that his patients receive not just medical care, but care for their overall well-being.This makes Dr. Saini one of the best urologists and sexologists in Delhi. His capability of understanding his patients is beyond normal human understanding.
Pioneering Sexual Health Advancement:
His accolades as the best andrologist in Delhi are substantiated by his unwavering dedication towards improving the sexual health awareness and treatment of his patients.
Dr. Saini is a catalyst in breaking societal taboos and misinformation about sexual health and wellness. He has always focused on addressing sexual health concerns openly, which helps him foster healthier relationships with his patients and their well-being too.
An Educator and Advocator:
The best practitioners believe in empowering their patients with knowledge and Dr. Saini, has always believed in empowering his patients through knowledge.
His thirst for knowledge knows no bounds, which he is always sharing with his patients. He works towards their well-being every second of the day.
Dr. Saini is both educator and an advocate. Through his knowledge, he provides his patients with a deep understanding of their conditions and treatment methods.
He is always conducting workshops, seminars, and educational sessions as he endeavours to increase awareness about urological and sexual wellness. His commitment towards breaking the stigma surrounding sexual wellness depicts his role as the best sexologist in Delhi.
Delivering Personalized Patient Care is a trait built-in for Dr. Saini.
In a world where the medical field can sometimes feel rushed and impersonal, Dr. Saini redefines patient care through a more personalized approach.
At the core of his practice, Dr. Saini knows that each patient is unique in their own way, towards which he is committed to delivering patient care. He takes the time to thoroughly understand each patient's medical history, concerns, and needs.
This attention to details allows him to provide tailor-made plans to cater to the needs of his patients according to their preferences.
From the diagnosis to the treatment, Dr. Saini includes his patients every step of the way, fostering a sense of ownership towards their health journey.
This approach created by him not only maximizes the efficacy of the treatment, but also enhances patient experience, making them active participants in their own well-being.
These measures undertaken by a medical expert like Dr. Saini create a sense of comfort during consultations, making patients declare, "Dr. Saini is truly the best urologist and andrologist in Delhi."
Leaving behind a trail of success:
The measure of a medical professional's excellence is measured by the stories of transformed lives they leave behind.
Dr. Ashish Saini's trailblazing success journey has been replete with stories that will make you say that he is the best urologist in Delhi. These stories stand strong as a testament to his expert skills in urology and andrology and commitment to his patients.
His portfolio is laden with a wide range of triumphs, including surgical procedures to groundbreaking interventions in sexual health.
Across the board, his patients have been the first-hand witnesses of his success and dedication to delivering exceptional care and positive results.
The success stories that are shared by his patients are those who have walked the path to recovery with Dr. Ashish Saini, and they are the true embodiment of his dedication to excellence.
His patients are a record of the sentiment that he is not merely a doctor, but a partner in health and a beacon of hope for those navigating the complex labyrinth of urological and sexual health issues. These are a few things that make Dr Saini the best urologist and adnrologist in Delhi!
Community Impact & Recognition:
The triumphs of successes delivered upon Dr. Saini are not just limited to his professional capacity; they also reflect his significant contributions towards the community.
Instead of just delivering patient care, he is constantly taking part in awareness camps to showcase his commitment to spreading his knowledge and promoting human wellness outside the confines of his clinic.
Dr. Saini's recognition as one of the best urologists and sexologists in Delhi resonates not only with his patients, but also with the medical community, who recognize him for his contributions.
Dr Ashish Saini – The Pinnacle of Care
In the world of urology and andrology, Dr. Ashish Saini emerges as the epitome of excellence, embodying a blend of medical expertise, personalized care, compassion, and empathy towards his patients and the community. His legacy serves as an inspiration to both patients and aspiring medical practitioners alike.
His journey is an ode to the medical community and the impact that a skilled medical practitioner can have on the lives of countless individuals.
As the best urologist and andrologist in Delhi, Dr Ashish Saini's legacy is one of transformed lives, renewed hope, and a commitment to enhancing and empowering the well-being of his patients. So, if you are seeking out not just medical assistance, but a partner in your journey towards health and happiness, Dr. Ashish Saini stands as a beacon of care, compassion, and clinical brilliance!